CIRCLES partners have enthusiastically embraced the second edition of the World Microbiome Day in 2019, raising the awareness of microbes in the food system online and offline, and in addition to CIRCLES' associated Twitter account.
University of Bologna: Agar Art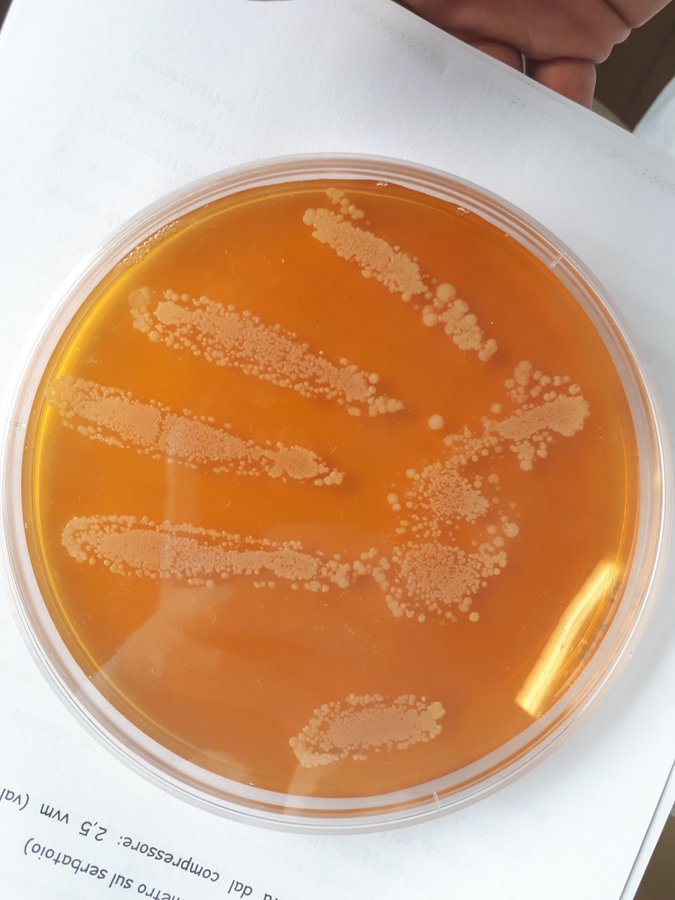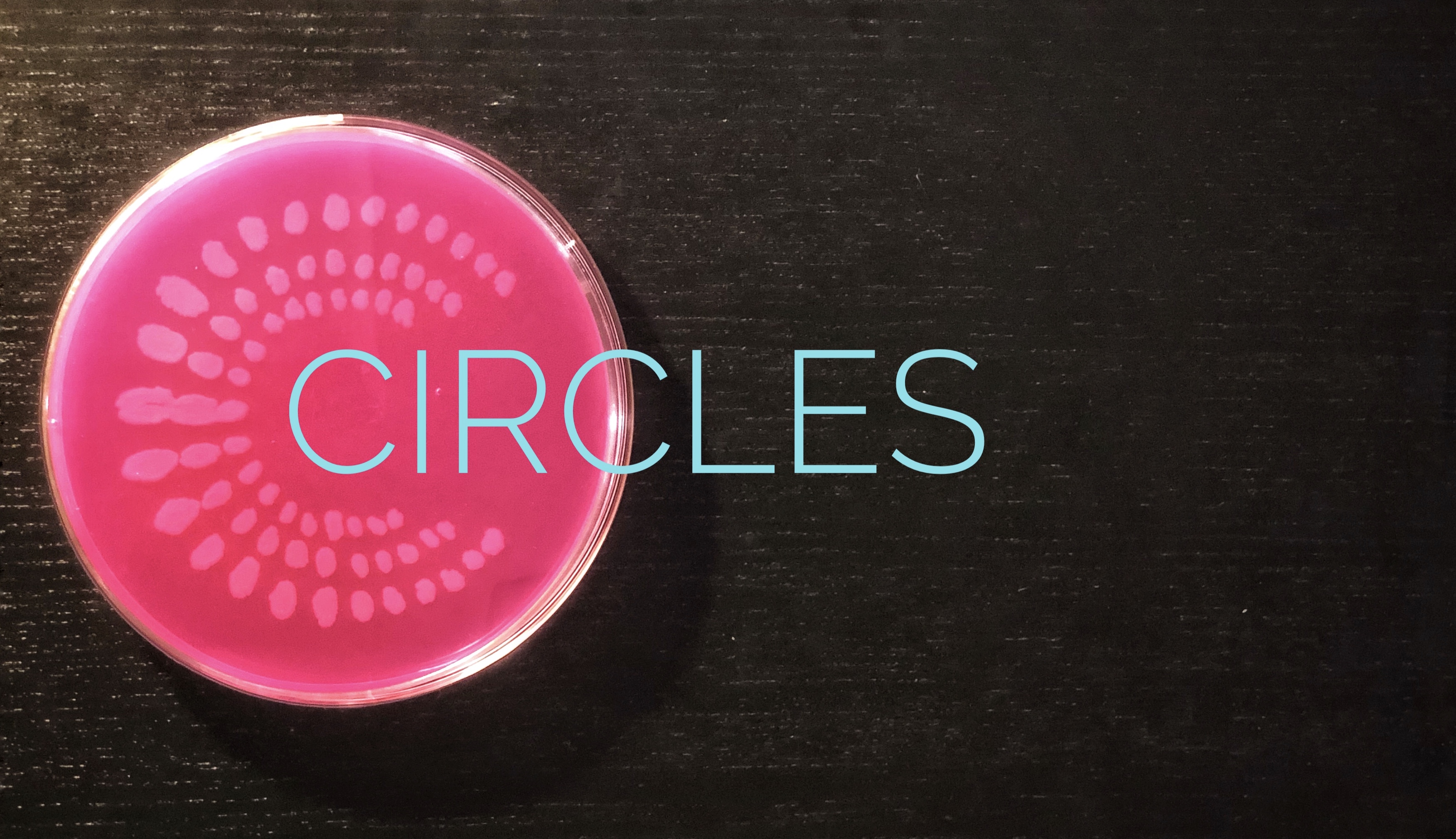 Dr Elena Biagi has been preparing Agar Art with her students in class which were shared via Twitter and Instagram. Picture on the left courtesy of Elena Biagi, picture on the right courtesy of Monica Barone.
Hague Corporate Affairs: Tweeting for Microbiome Awareness in the Food System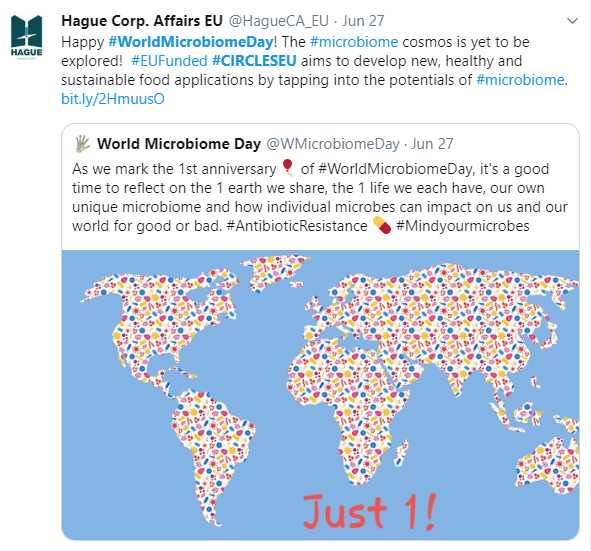 Hague Corporate Affairs joined the online movement on Twitter for the day!
European Food Information Council: Fermented Food Lunch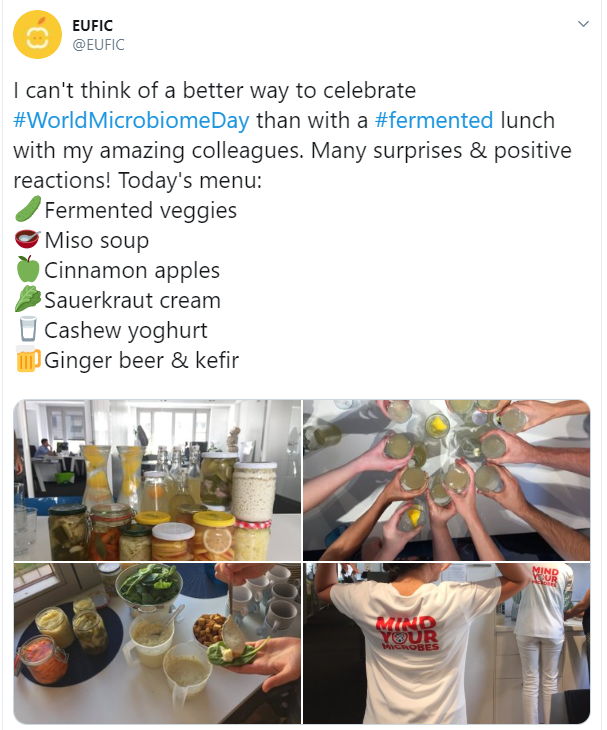 Virginie Maenhout and Bettina Schelkle organised a fermented food lunch for the whole team to bring CIRCLES into the collective memory of all staff, so raising the awareness of the potential of microbes in the food system.