An explanation on the difficulty of studying microbiomes, how scientists approach this challenge, & why it is important for our food chains, published in the magazine AgroFOOD Industry Hi Tech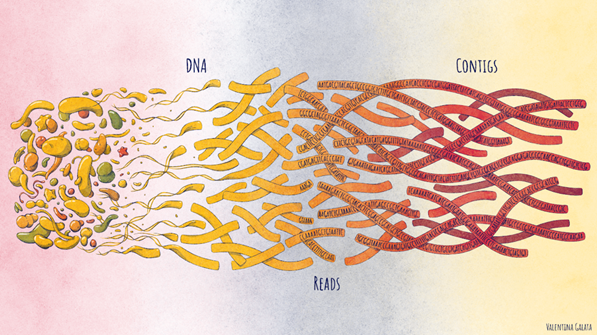 Read the whole article Harnessing the potential of microbiomes: before we can run, we need to learn how to walk! to learn how CIRLCES tackles microbiome related challenges via a high-throughput molecular technique and how the project's research outcomes can help improve our food systems.
Circles partner Cédric C. Laczny, Researcher in the Systems Ecology group – Luxembourg Centre for Systems Biomedicine at the University of Luxembourg just published the article in the magazine AgroFOOD Industry Hi Tech. It's a peer reviewed, bimonthly journal, of the TKS TeknoScienze Publisher, dealing with Nutraceuticals, Functional Foods and Healthy Ingredients.